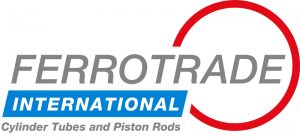 Company Profile
Ferrotrade International (Pty) Ltd was established in 1989 and is situated in Johannesburg, South Africa which specializes in the following, mainly for the Hydraulic Engineering and Mining Industries.
Chrome plated bars
Chrome plated bars, induction hardened
Seamless cylinder tubes, cold drawn
Seamless hydraulic line tubes – Chrome free galvanised
Seamless hydraulic line tubes – black phosphate
Since 2016, Schierle Stahlrohre GmbH & Co. KG with a South African partner took the company over under new Management (Craig Pieterse) who has extensive knowledge in the South African steel market.
Ferrotrade has been one of the major import markets of the Dusseldorf based steel trading and processing company – Schierle Stahlrohre GmbH & Co. KG.
Schierle Stahlrohre GmbH & Co. KG was founded in Düsseldorf in 1955 by Eduard Schierle. The company soon made its name both nationally and internationally all over the world as a reliable and flexible supplier through the trade, processing and refining of steel and stainless steel tubes as well as cylinder tubes and piston rods. It was with this in mind that Erwin Schierle and his love for South Africa over the years decided that it was time to have a footprint in the country. Hence, Ferrotrade was acquired in order to stock the chrome bar and cylinder tubes to supply to the local marketing which commenced in January 2017.